Later Bloomers, Book One: 35 Folks Over Age 35 Who Found Their Passion and Purpose—the first of four volumes that will cover 140 inspiring individuals. It'll soon be available on Kindle and Nook, but by joining Debra Eve's mailing list you can get the PDF **free until Saturday, November 5, 2011** .
"LaterBloomer.com seeks to provide late-blooming adults with inspiration to pursue their passions and talents through stories, biographies, book reviews and more. In particular, LaterBloomer.com focuses on those who've wearied of the corporate treadmill and crave a more creative, intellectual — artier, smartier – life."
Late Bloomer Debra Eve left the corporate world to become an archaeologist at age 32. She learned sword fighting at 41 and became a martial arts instructor at 42. At 46, she found the love of her life and got married! Now she writes about fellow late bloomers while plotting her next grand adventure.
**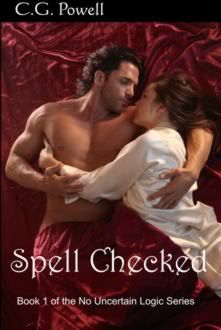 Lured to Ireland, Mae finds herself in a hidden world she never knew existed and falling head over heels for Beck, the man who tricked her into coming there. His deception is complicated by his feelings for the one person who holds the key to merging the ancient races that once ruled the ancient world. In this underground world of witches and vampires–half-breeds of aliens long gone–Mae learns about her parentage and powers. While Beck and Helen's love for each other spans a millennium, some of the underworld creatures seek to destroy her. Will the knowledge of her existence cause a race war when the true power of her blood is discovered? Or will love become her ultimate downfall?
C.G. Powell has traveled everywhere–thanks to her innate curiosity about the world and the Navy. She has learned aviation electronics, CCNA networking, Gemology and how to get bloodstains out of the carpet (you never know when you might need that). Her latest, all-consuming endeavor is storytelling. When asked why, her response was "I live to challenge myself; I like to be pushed outside of my comfort zone and writing is one of those things that pushes my boundaries." C.G. Powell lives in Virginia with her husband and children.
Amazon 4 1/2 stars   Createspace Paperback   Amazon Paperback   Smashwords   Barnes & Noble